4 tags
archiveofaffinities: "It is the Acropolis that made a rebel of me. One clear image will stand in my mind forever: the Parthenon. Stark, stripped, economical, violent; a clamorous outcry against a landscape of grace and terror. All strength and purity." Le Corbusier, Fourth meeting of the CIAM, 1933
7 tags
4 tags
5 tags
7 tags
6 tags
5 tags
4 tags
4 tags
4 tags
3 tags
4 tags
Architecture Office in a Large Garden with Two...
Was macht ein Haus aus? Woraus konstituiert sich Architektur? Positionen über die es sich zu reden lohnt. Doch grundlegenden Fragen dieser Art treten heutzutage immer häufiger hinter den Konsequenzen der Sachzwänge zurück - das Feilschen um jeden Quadratzentimeter Investitionsfläche, die Erfüllung behördlicher Vorgaben, die Minimierung der Baukosten… …so stellt sich uns die Realität tagtäglich in...
4 tags
5 tags
4 tags
5 tags
7 tags
"Well-run libraries are filled with people because what a good library offers..."
– Zadie Smith, in the New York Review of Books. (via thebronzemedal)
6 tags
5 tags
"Books are not made like children but like pyramids."
– Flaubert to Feydeau (1858)
5 tags
4 tags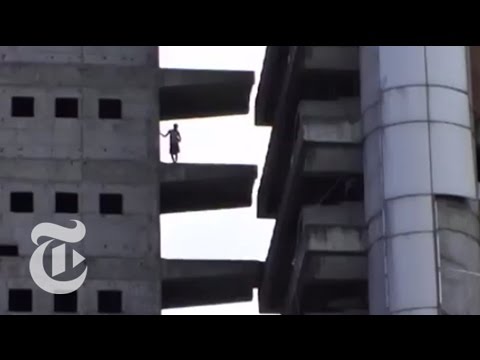 5 tags
7 tags
4 tags
Watch
flipping through our latest work, the catalogue for our exhibition 'il faut être absolument moderne'. click to see some pics of the exhibition
"Wir können dem Alltäglichen nur entkommen, indem wir es manipulieren und unter..."
– Raoul Vaneigem